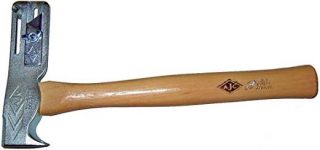 AJC Hatchet MWT-005-MH Review
This magnetic roofing hammer is designed for fast application of felt cap and roofing nails. It includes a powerful magnet on the striking face. This 17 ounce roofing hatchet is patent pending and includes the following:
Sliding Gauge
Built-in Utility Blade
Nail Claw
Have you used this AJC hatchet?  Share your review below!
Please read review guidelines before leaving a review.
AJC Hatchet MWT-005-MH Review
Customer Service/Warranty
6